I want to sell from Fashion Domino! Register
Fashion Domino (hereafter FD) is a B2B online wholesale marketplace, created and fully supported by the broad Los Angeles based fashion manufacturing community. Our goal is to provide an innovative yet active channel to sell brands' wholesale merchandise to retail buyers who range from major retailers, chain stores, brick & mortar players to boutique owners and individual online sellers.
No skills needed to be an online seller as FD is easily accessible for the first time sellers.
Here are the key points of FD:
Low cost (see subscription benefits)
Smart, Easy, simple and secured card transaction (PCI Compliance)
Easy access to Web Admin
Provide API connection
Become the owner of the marketplace
Various language services.
User-friendly system
Here are the requirements for the membership.
1. Subscription terms.
-
Annual

membership
2. Subscription benefits
- Free month dues
- No sales fee
- Free initial data upload for 100 first-join members (including item photos)
- 1 year free advertising (Menu Banner + Brand Banner)
- Discounted photoshoots
- 2 free training sessions for the users and owners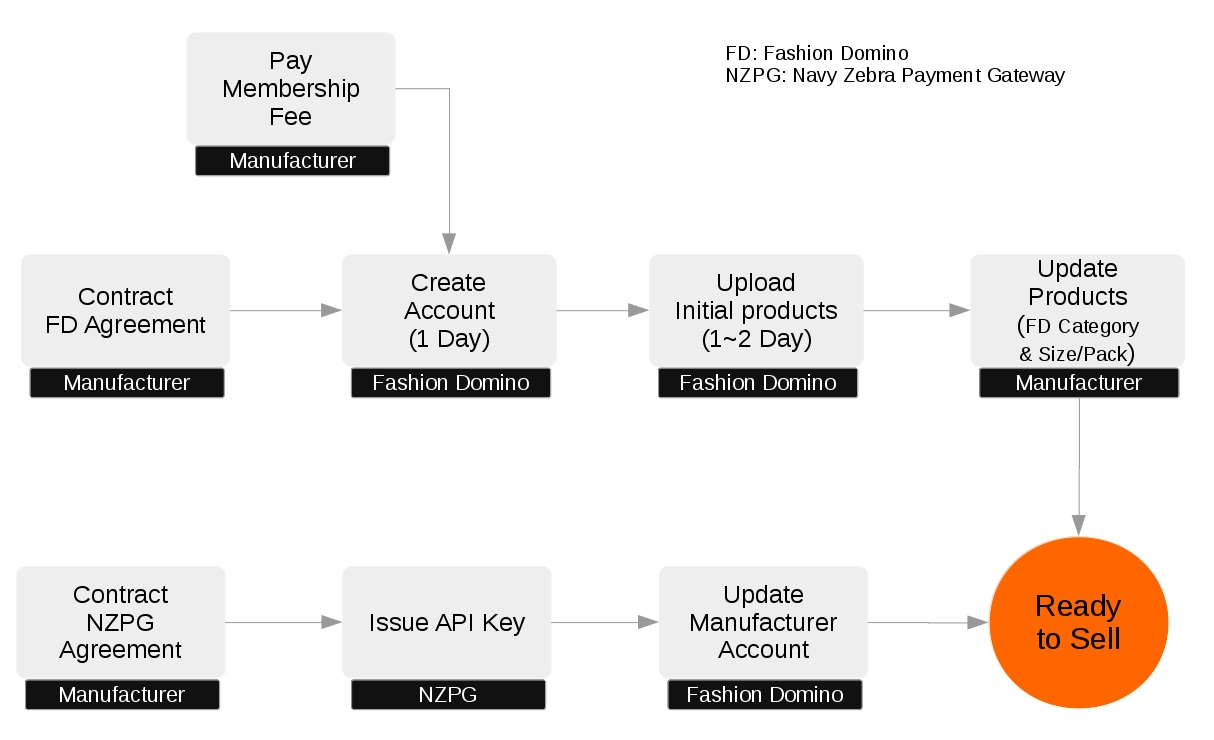 Please email your inquiries to info@fashiondomino.com or call at 213-493-4772.